Plymouth Transportation by Lakes Region Airport Shuttle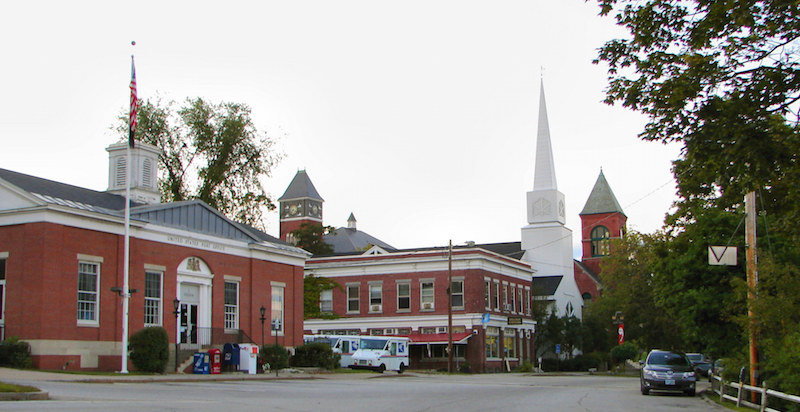 Photo Credit: www.wikipedia.org by P199, CC BY-SA 3.0
Traveling to Plymouth, NH? Plymouth is located in the White Mountains Region, a great tourist desitnation for skiing and hiking. Plymouth is known for the Sutherland Hiking Trail, but the Cohos and Appalachian Trails also both travel through the area. A Lakes Region Airport Shuttle in Plymouth is the best way to get there. Get around with any of our NH shuttle services: Plymouth to Boston, Plymouth to Manchester, and more. Here at Lakes Region Airport Shuttle, we offer premier Plymouth transportation for a wide variety of locations and accommodations in town, such as:
Plymouth State University
Mount Prospect Academy
Plymouth Historical Museum
The Flying Monkey Movie House and Performance Center (Plymouth Theater)
If you need a Plymouth hotel shuttle, we have you covered. We offer hotel shuttles throughout Plymouth, Bristol, Holderness, Meredith, and Laconia.
Common Man Inn & Spa - Plymouth, NH 03264
Red Carpet Inn & Suites - Plymouth, NH 03264
Pilgrim Inn & Cottages - Plymouth, NH 03264
Cobblestone Inn - Plymouth, NH 03264
Pleasant View Bed & Breakfast - Bristol, NH 03222
If you need a ride from the airport to the Plymouth region, or want to stop overnight on your way up to the White Mountains, Lakes Region Airport Shuttle is your most convenient and affordable options. Reserve transportation to the Loon Mountain Resort, Waterville Valley Resort, and more. From resort shuttles to wedding transportation, you can start your trip with a Plymouth shuttle! We can provide airport shuttles to Plymouth from Manchester or even Boston Logan airport. Reserve transportation from Plymouth to Boston, Manchester, and more.
Plymouth State University Shuttles
Plymouth, NH, is also home to Plymouth State University. Formerly known as Plymouth State College, Plymouth State was founded as a teachers' college and it still retains a teaching program today. Since then the school has become best known for its meteorology program (Judd Gregg Meteorology Institute), as well as programs for business, visual and performing arts, and psychology. With its natural beauty and hometown vibe, students find that Plymouth is a great place to live and learn. PSU is a Division III school with successful teams in skiing, ice hockey, football, basketball, soccer, women's field hockey, swimming, and volleyball. Whether you're a new student, alumni, or visiting parents, reserve a PSU shuttle today! Graduation, special event, spring break shuttles and more! Get to school with a Plymouth State shuttle service.
Address:
Plymouth State University
17 High St
Plymouth, NH 03264
For college kids headed back to school, check out our special student discounts page! Book your next shuttle from Boston to Plymouth State University with Lakes Region Airport Shuttle.
Connect with us!
Receive e-mail offers and updates or follow us on Facebook!
Why Choose Us
Flexible Charter Services
Manchester to Boston Shuttles
Safe and Reliable
On-Time Guarantee
Convenient and Affordable
Book Secure Online Reservations 24/7