Loon Mountain Resort Shuttles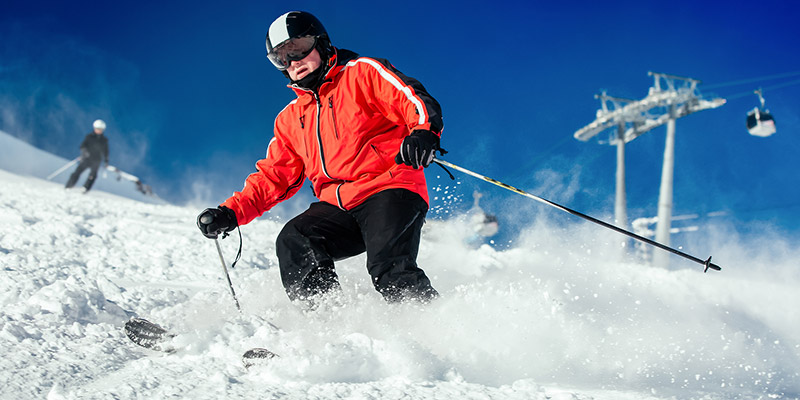 Are you headed to the Loon Mountain Resorts on a vacation or ski weekend? Located in Lincoln, NH, Loon Mountain skiing has become a staple in New Hampshire. The White Mountains began their transformation into a ski resort area in the early 1960's when the Kancamagus Highway opened and vacation travel boomed throughout the state. The area mainly consists of the Loon Mountain Resort area and the Village of Loon Mountain. The Mountain Club of Loon is one of the most popular places to stay on Loon and one of the biggest resort hotels in the region. The mountain's slopes consist of 12 lifts and 61 trails… that's almost 30 miles of the best skiing in New Hampshire! If you're going to Loon Mountain, a Lakes Region resort shuttle can take you there.
Mountain Club on Loon Shuttle
Located at the Base of Loon Mountain, Mountain Club on Loon is the only slopeside ski resort in Lincoln, NH. Amenities include the Black Diamond Pub, indoor heated pool, game room, and spa. A great resort for the skiers and non-skiers alike! Lakes Region Airport Shuttle can provide Boston to Loon Mountain shuttle services and so much more.
Whether you're headed to a resort vacation or wedding at the Mountain Club on Loon, Lakes Region Airport Shuttle can handle all travel details. We have great group options for wedding shuttles, conventions, and ski groups.
Mountain Club on Loon
90 Loon Mountain Road
Lincoln, NH 03251
Other Loon Resort Shuttles
Lodge at Lincoln Station
36 Lodge Road
Lincoln, NH 03251
Nordic Inn Resort
227 Main Street, Route 112
Lincoln, NH 03251
The Village of Loon Mountain
Condominiums and time-shares have become a popular way to vacation at Loon Mountain, and a lot of the Village now consists of skiers and vacationers. If Loon Mountain has become your primary vacation spot in New Hampshire, this is good lodging alternative. A Lakes Region Airport shuttle can provide transportation to any home, resort, condo, or time-share around Lincoln, NH.
Connect with us!
Receive e-mail offers and updates or follow us on Facebook!
Why Choose Us
Flexible Charter Services
Manchester to Boston Shuttles
Safe and Reliable
On-Time Guarantee
Convenient and Affordable
Book Secure Online Reservations 24/7