Student Discounts for Boston Airport Shuttle and Manchester Airport Shuttle Service
Get 10% off our airport transportation services when booking with Lakes Region Airport Shuttle
Students: Book Online, Save 10%
---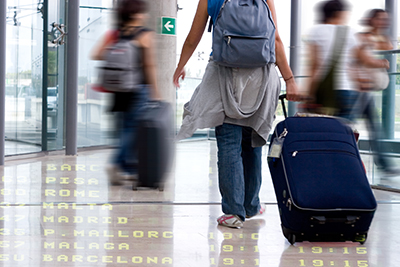 Travel to School Made Easy
Traveling back and forth from school can wear you down. The hassle of getting all the way from Boston up to your campus can make for a stressful and exhausting experience. Luckily, Lakes Region Airport Shuttle is here for students and visiting parenting in New Hampshire. Whether you're an undergraduate at Plymouth State returning from holiday break, a student-athlete at the University of New Hampshire arriving for preseason, or a student at one of the many private high schools and academies in the area arriving for move-in day, let Lakes Region Airport Shuttle take care of you. Our student transportation in New Hampshire is an and affordable way to start the school year. If you're a student, reserve your next university shuttle at a great discount!
We're more than just college shuttles, our mission is to get you to your destination safely, comfortably, and efficiently. Need an airport shuttle from Boston up to Laconia after returning from abroad? Or maybe car service to Logan Airport after finals week wraps up? We can provide any transportation for students headed to Laconia, Wolfeboro, Plymouth, Tilton, Concord and more. Regardless of your travel requirements, Lakes Region Airport Shuttle can get you there. We offer the best transportation experience possible, all at an affordable rate.
Our School & University Shuttles
Brewster Academy - 80 Academy Dr, Wolfeboro, NH 03894
Colby-Sawyer College - 541 Main St, New London, NH 03257
The Holderness School - 33 Chapel Ln, Holderness, NH 03245
New Hampton School - 70 Main St, New Hampton, NH 03256
Plymouth State University - 17 High St, Plymouth, NH 03264
Proctor Academy - 204 Main St, Andover, NH 03216
St. Paul's School - 325 Pleasant St, Concord, NH 03301
Tilton School - 30 School St, Tilton, NH 03276
University of New Hampshire - 105 Main St, Durham, NH 03824
Reserve your university shuttle today! Graduation, special event, spring break shuttles and more!
---
Not Convinced?
Use our 10% student discount to book your next trip and let us prove to you how hassle-free Boston airport transportation can be. Simply choose from one of our comfortable 6-, 9-, or 14-passenger vehicles, pick your arrival and departure dates, and be on your way. We guarantee your trip to Logan, Manchester, or wherever you may be headed will be an unforgettable one. Save money on your next trip from Boston to a New Hampshire university or private school with Lakes Region Airport Shuttle
Please contact us today to help answer any questions, or try our NEW ONLINE BOOKING for convenient booking 24 hours a day.
---
Our Promise to You
Exceptional student service, ease-of-use, and reliability: that's what you can expect from Lakes Region Airport Shuttle. We hope you enjoy your trip!
Students: Book Online, Save 10%
---
Connect with us!
Receive e-mail offers and updates or follow us on Facebook!
Why Choose Us
Flexible Charter Services
Manchester to Boston Shuttles
Safe and Reliable
On-Time Guarantee
Convenient and Affordable
Book Secure Online Reservations 24/7