Ice Racing & Ice Fishing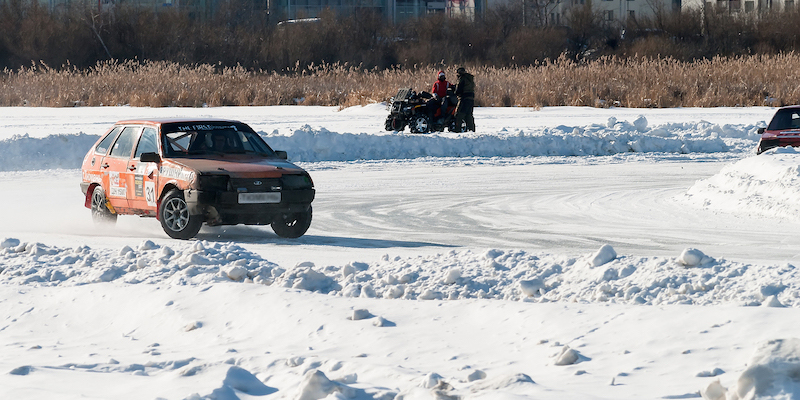 When the lake freezes over, the fun doesn't have to stop, in fact, that's when the fun really starts. There are a number of winter activities in Moultonborough including with the Lakes Region Ice Racing Club. This is not your normal ice-skating either, this is auto racing on a frozen pond! The Lakes Region Ice Racing Club oversees ice races on Berry or Lee Pond in Moultonborough. Races are held on Sundays when conditions are right (the ice needs to be, at least, a foot thick). Reserve a shuttle to Moultonborough to make sure the race doesn't start without you.
Berry Pond
1060 Whittier Highway
Moultonborough, NH 03254
Lee Pond
#150 Blake Road
Moultonborough, NH 03254
If ice fishing is more your speed, Meredith holds the Meredith Rotary Club's Ice Fishing Derby every February. Ice anglers and fisherman from all over the world head to Lake Winnipesaukee to compete for $15,000 and other prizes! Reserve an ice fishing shuttle to Meredith today!
Lake Winnipesaukee
Meredith, NH 03253
Other Winter Races in the Lakes Region
The New England Sled Dog Club Sled & Skijor Race
Chocorua Lake
Nh 16, Chocorua
Tamworth, NH 03886
Connect with us!
Receive e-mail offers and updates or follow us on Facebook!
Why Choose Us
Flexible Charter Services
Manchester to Boston Shuttles
Safe and Reliable
On-Time Guarantee
Convenient and Affordable
Book Secure Online Reservations 24/7