Great Rotary Ice Fishing Derby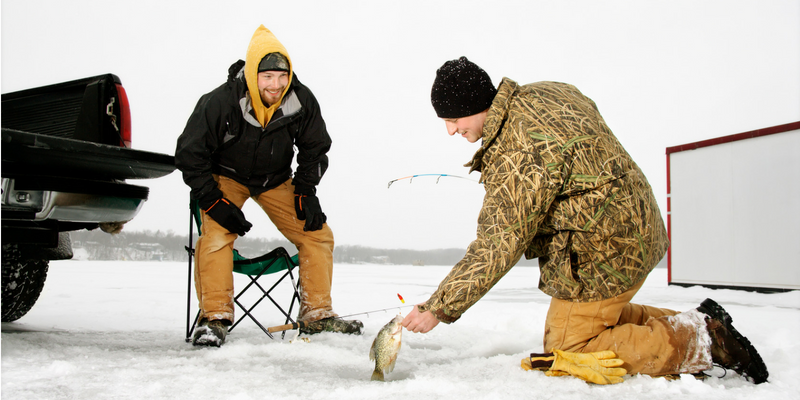 Headed to the Lakes Region this winter? There's more than just skiing! Meredith, MH, hosts the biggest winter even in the area: Great Rotary Ice Fishing Derby. The ice-fishing derby attracts ice fisherman and those with simply ice in their veins from all over the world. It brings the top ice fisherman for fun and fishing, and to test their endurance with the best. If you're headed to the derby, reserve a derby shuttle to Meredith with Lakes Region Airport Shuttle.
On the frozen waters of Lake Winnipesaukee, Meredith Bay is transformed into a carnival atmosphere. Presented by the Meredith Rotary Club, the Great Rotary Ice Fishing Derby has vendors has vendors set up from all over the area. These's something to do for fisherman and families alike.
Taking place each February, The competition can get fierce with prizes in 7 categories. Each angler's name will also be entered into the Grand Prize Cash Drawing for $5000!
Head out to Meredith and Lake Winnipesaukee for the Great Rotary Ice Fishing Derby and reserve your ice fishing transportation with Lakes Region Airport Shuttle.
More Ways to Save
10% Off Wedding Transportation
Traveling to the Lakes Region?

Click Here for travel info and savings! Vacation getaways from Boston to New Hampshire.

Student Discounts
Rider Rewards
LR Lately Blog

Click Here to learn about the latest deals and event specials on the Lakes Region Blog!

Great Family Discounts!

Click Here to Book
Connect with us!
Receive e-mail offers and updates or follow us on Facebook!
Why Choose Us
Flexible Charter Services
Safe and Reliable
On-Time Guarantee
Convenient and Affordable
Book Secure Online Reservations 24/7