Mill Falls Marketplace Transportation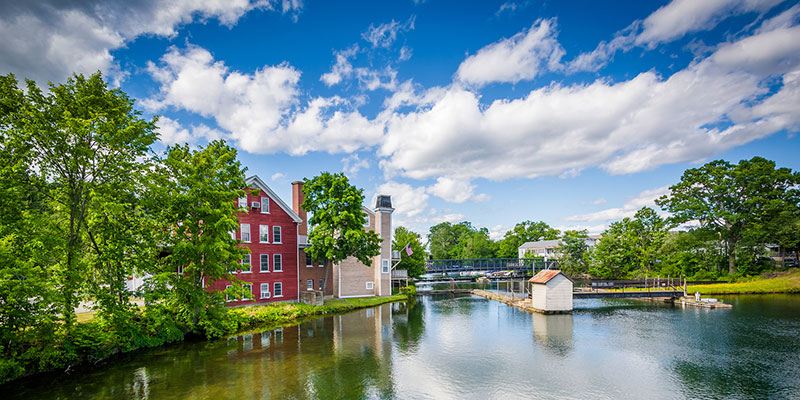 The Mill Falls Martketplace in Meredith, NH, is part of the Mill Falls at the Lake resort. Mill Falls at the Lake were historic mills that date back to the Industrial Revolution converted into a marketplace and resort. Originally, a linen mill, the space has been transformed into a beautiful 4-story marketplace. Shops at Mill Falls Marketplace include The Country Carriage, Innisfree Bookshop, Great Northern Trading Company, and Lee's Candy Kitchen… all great places for gifts & souvenirs. Book your Mill Falls shuttle today!
Meredith also features farmstands and local farmer's markets for great produce and a taste of local foods. Check out the farmstands in Meredith, Gilford, and more. Let Lakes Region Airport Shuttle get you started on your trip. We offer Boston to Mill Falls Marketplace and other locations in Meredith and Gilford.
Mill Falls Marketplace
312 Daniel Webster Hwy
Meredith, NH 03253
Other Markets Near Meredith
Moulton Farm
18 Quarry Rd
Meredith, NH 03253
Beans & Greens Farmstand
245 Intervale Rd
Gilford, NH 03249
Tanger Outlets Tilton
120 Laconia Road
Tilton, NH 03276
Connect with us!
Receive e-mail offers and updates or follow us on Facebook!
Why Choose Us
Flexible Charter Services
Manchester to Boston Shuttles
Safe and Reliable
On-Time Guarantee
Convenient and Affordable
Book Secure Online Reservations 24/7