LR Lately
A Travel Blog by Lakes Region Airport Shuttle
Subscribe to LR Lately
|
View All Posts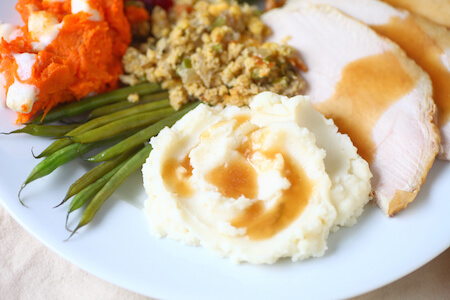 Photo Credit: Lakes Region Airport Shuttle
Where to eat in New Hampshire's Lakes Region
Posted On: 11/16/2017
Spending the day admiring the areas more than 273 freshwater ponds and lakes in central New Hampshire can leave you hungry. There are so many spots to have a wonderful meal that it can leave you dizzy. That's why Lakes Region has put together a guide to the best restaurants in the area so you don't have to decide!
The Corner House Inn in nearby Center Sandwich, NH is the perfectly cozy option for those looking for a meal with friends and family. From October until May, the inn hosts Thursday night storytelling dinners where locals entertain diners with their fascinating stories. The Corner House is also a little piece of history – it was a boarding house in the 19th century.
For amazing pizza and an even more amazing lively atmosphere, Giuseppe's Pizzeria and Ristorante is just a short shuttle ride away in Meredith, NH! Like live music? Giuseppe's has it every single night, as well as a long menu full of delicious Italian dishes.
One of the most famous in the area is of course
Hart's Turkey Farm Restaurant
. This family-owned restaurant has been running for more than 60 years, and has a massive seating capacity making it a perfect option for big groups dining out. Their menu is full of classic American dishes reimagined with one bird in mind: the turkey. There is also a wonderful gift shop, and a large plate collection decorating the walls from Grandma Mae Hart herself!
Enjoy your time in the Lake Region!
---