LR Lately
A Travel Blog by Lakes Region Airport Shuttle
Subscribe to LR Lately
|
View All Posts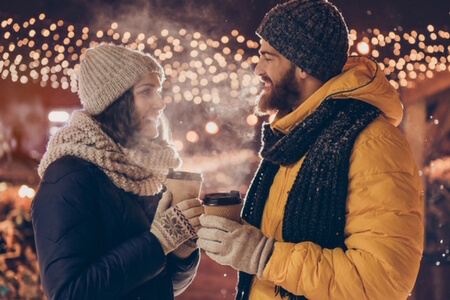 Photo Credit: Lakes Region Airport Shuttle
The Best December Events in New Hampshire
Posted On: 11/30/2017
Wintery New Hampshire is the perfect setting for celebrating the holidays. As the weather gets chilly and the final leaves drop from the trees, towns and cities all throughout this northern state have fantastic events for ringing in the holiday season.
The city of Portsmouth's annual holiday celebration is not to be missed. Vintage Christmas includes many events, all of which are free or affordable. From gingerbread house building competitions to tree lightings and an illuminated holiday parade, Vintage Christmas has something for everyone.
On the first of the month, Concord hosts its annual Midnight Merriment fete. The downtown area is redecorated with festive holiday cheer, making it the perfect background for holiday carolers, s'mores roasting, and holiday photo shoots – all free!
From the first to the third, Franklin will host The Franklin Opera House 5th Annual Festival of Trees. One of the best Christmas tree festivals this season, this event is hosted entirely inside Franklin's historic city-hall opera house, and includes engaging and cheerful live entertainment all weekend. If this weren't reason enough to join in, the proceeds from the event also benefit the revitalization of Franklin's downtown.
Enjoy your holiday season in New Hampshire! And don't forget to book your airport transportation to and from the airport for the holiday season with Lakes Region Airport Shuttle now.
---