LR Lately
A Travel Blog by Lakes Region Airport Shuttle
Subscribe to LR Lately
|
View All Posts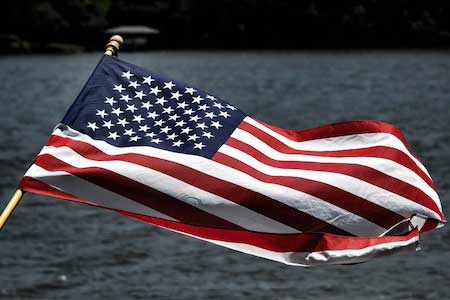 Lakes Region Airport Shuttle
Labor Day Events in Lake Winnipesaukee
Posted On: 08/23/2019
The Labor Day weekend is fast approaching, and here in Lake Winnipesauke, there are many Labor Day events to choose from! From a craft fair to a Fun Run, there are exciting adventures for the whole family!
Labor Day Activities:
The 30th Annual Labor Day Weekend Craft Fair
August 31, 2019, 10:00 a.m.-6:00 p.m.
September 1, 2019, 10:00 a.m.-4:00 p.m.
September 2, 2019, 10:00-5:00 p.m.
Location:
The Community House
24 Mount Major Highway
Alton Bay, NH
Admission: Free
Come and enjoy the music and crafts at The 30th Annual Labor Day Craft Fair! The fair is held along the beautiful waterfront of Alton Bay and features over 75 juried artisans who will showcase their crafts, including original paintings, woodwork, doll clothes, pet accessories, and more! The artisans come from all over New England and offer some of the best in American handmade crafts. The fair also offers live music and delicious food. Non-aggressive pets are welcomed but must be leashed.
Labor Day Fun Run/Walk
September 2, 2019, 8:00 a.m.-9:30 a.m.
Location:
Castle in the Clouds
Route 171
455 Old Mountain Road
Moultonborough, NH 03254
Admission:
Ages 4 and under: Free
Ages 5-17: $6
Adults: $10
The Labor Day Fun Run is a 2.3-mile, scenic walk through the property of Castle in the Clouds. Rain or shine, participants will traverse the beautiful landscape, passing the river and waterfalls, before reaching the castle. Afterwards, males and females will be separately awarded first, second, and third place medals. Participants can also enjoy refreshments and a light breakfast as they rest at the castle grounds after their long trek to this majestic monument. All ages are welcome.
Labor Day Weekend Mardi Gras
Begins August 31, 2019 at 3:00 p.m.-September 3, 2019 at 3:00 a.m.
Location:
NASWA Resort
1086 Weirs Blvd.
Laconia, NH, 03246
The NASWA resort is holding their 12th Annual Labor Day Mardi Gras. This year is a tribute to the Big Easy and features live music at the resort bar, the Nazbar & Grill.
Enjoy traveling to your Labor Day activities with Lake Winnipesaukee transportation!
You can avoid the Labor Day traffic and parking hassles by booking a ride with Lake Winnipesaukee transportation for travel to and from your Labor Day activities with Lakes Region Airport Shuttle. Our Lake Winnipesaukee transportation provides safe and affordable transportation while allowing you to enjoy your holiday events stress free. Book your ride today!