LR Lately
A Travel Blog by Lakes Region Airport Shuttle
Subscribe to LR Lately
|
View All Posts
Voluntourism: Have Fun, Help People
Posted On: 04/13/2016
The best trips are the ones where we get to try new things with the people we care about. One of the newest trends, especially for people who have some vacation time, is to take a trip to do worldly volunteer work! Now, don't go pressing the back button yet! This isn't normal volunteer work… It's called a "volunteer vacation" where you can complete projects like working in a third world community, education for young children, tours of historical sites, and even taking care of elephants…
---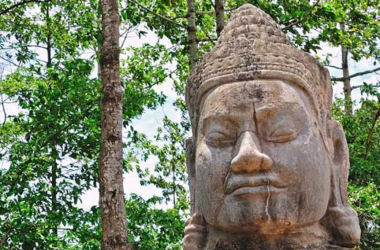 Globe Aware is a site where you can look up work projects and destinations. They are a nonprofit business that mostly works to encourage people to give back in creative ways. They promote sustainability and cultural awareness that revolves around interactions with communities. The most open minded "voluntourists" work best in the Globe Aware atmosphere because the main idea is to assist, learn, and not to change.
---
Travel to…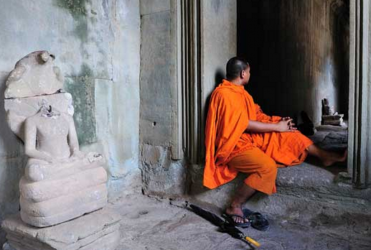 There are a variety destinations to choose from on the Globe Aware adventure. There are many destinations in Asia, Africa, Asia, and some in Europe. But the one we are most excited about is the destination in Thailand... The work project is described as this:
Save the Asian elephant from extinction and give captive elephants a life worth living! This volunteer vacation program is geared toward the nature loving volunteer explorer and the majority of program projects involve work with locals of the Surin province to preserve the native elephant habitat and includes working on such projects as planting food crops, such as bamboo and native grasses, and also the construction of shade shelters for these elephants. The work schedule varies from week to week depending on what needs to be done. The volunteers have built enclosures and platform, sun shelters for the elephants, make composts from elephant dung and cut elephant food. Volunteers plant elephant food and cut it; this process is a big part of the project. It really insight on what the life of a mahout is like because an elephant eats 500-600 lbs of food every day! In this province, where not much grows naturally, it is a fulltime job for the mahouts to find food for the elephants. They have to get up in the middle of the night to feed their elephants. Every night! Volunteers feed the elephants fruit, sugarcane and grass. They cut the sugarcane and grass and feed this to them as well. They bathe them and go for long walks down to the river with them. When elephant food is planted, the elephants are right there with the volunteers. There is also a night when the volunteers camp out, if they chose, by the river with the elephants. Most of the volunteers' time is spent directly with the elephants. Please note that this is a unique program in that Globe Aware was asked by a local grassroots organization for its help recruiting volunteers.
---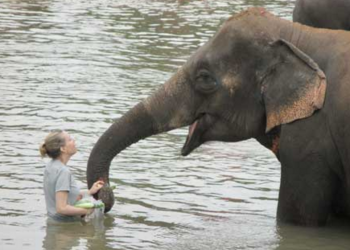 Would you take part in "voluntourism" like this? Let us know on Twitter @LakesRegAirport!
---