LR Lately
A Travel Blog by Lakes Region Airport Shuttle
Subscribe to LR Lately
|
View All Posts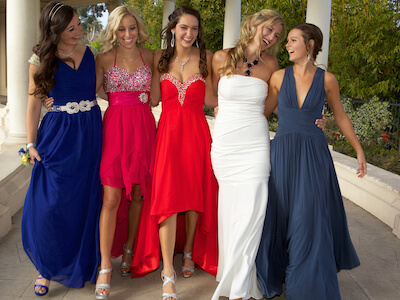 Photo Credit: Lakes Region Airport Shuttle
Guide to Prom Transportation
Posted On: 04/01/2017
We're in the middle of prom season. Have you or your children reserved prom transportation plans yet? Lakes Region Airport Shuttle has a short guide to prom night for you.
We want your prom night to be a memorable one. Here are some things you can do ahead of time to make sure your night is as fun as possible.
Have your group well organized ahead of time. Communicate well with your friends and date to make sure that everyone knows when and where the limousine will pick you up. Make sure everyone has their ticket – sending a reminder is always a good idea! Having your group well organized and on time will relieve unwanted stress on prom night.
Make sure your clothes are comfortable. Obviously, you'll want to be stylish on prom night, but there's nothing more of a party downer than an uncomfortable outfit. For men, make sure your tuxedos and shoes fit well. For women, choose your shoes and dress wisely – and maybe avoid very high heels. Beauty doesn't necessarily mean pain! Also, if you are renting your prom outfit, make sure to keep track of everything you need to return, and return it all on time to avoid extra fees.
If the party doesn't start until later, make sure to make your prom dinner reservation beforehand. On prom night, restaurants will fill up fast. Especially if you have a large party, call well ahead of time to make sure you won't go to prom hungry. If you end up running late, make sure to call the restaurant so you don't lose your table.
Lakes Region Airport Shuttle has you covered for your prom within the Meredith area. Lakes Region is the number one car service in New England in dependability and customer-oriented services. We can accommodate parties of any size, so you and your friends can have fun and leave the transportation to us. Our drivers know the local hotels, schools and convention centers well, and each limousine is equipped with Meredith city maps and GPS to get you to the party on time. Reserve one of our limousines for a safe, affordable and luxurious ride to your prom.
---