LR Lately
A Travel Blog by Lakes Region Airport Shuttle
Subscribe to LR Lately
|
View All Posts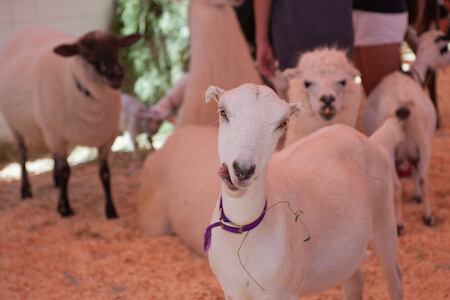 Photo Credit: Lakes Region Airport Shuttle
Fryeburg Fair 2018
Posted On: 09/20/2018
In Fryeburg, ME, the Fryeburg Fair was first held way back in 1851, and has since grown into Maine's largest agricultural fair. Held every October, the Fryeburg Fair 2018 will be taking place from September 30 through October 7 at the Fryeburg Fairgrounds. If you're headed to the fair from New Hampshire's Lakes Region, you can reserve fair transportation with Lakes Region Airport Shuttle.
The Fryeburg Fair is family friendly fun nestled in the mountains of Maine. This week long fair has something for everyone: livestock shows, harness racing, antique farm equipment displays, horticultural contests, a petting zoo, agricultural vendor displays, live music, thrill rides, parade, and food stands. The 2018 Fryeburg Fair will feature music from The Charlie Daniels Band; Peter Allen & Hurricane Mountain; Tusk, A Fleetwood Mac Tribute; Presley & Taylor; Vocal Trash; and Ultrasonic Rock Orchestra. Nightly shows take place at 8 p.m. at the Grandstand.
Competitions include 4x4 pulling, pig scrambles, Fireman's muster, anvil throw, and more.
Camping onsite is popular way to experience the fair. Minimum camping at the Fryeburg Fair is for 2 nights, and spots fill up quickly. Other camping spots include Acres of Wildlife Campground, Topo Pino Mountain Oasis, Beaver Hallow Campground, Papoose Pond Campground, and Danforth Bay Camping & RV Resort.
Check out the Fryeburg Fair: Maine's Blue Ribbon Classic. If you're traveling from New Hampshire to the Fryeburg Fair in Maine, contact Lakes Region Airport Shuttle for availability.