LR Lately
A Travel Blog by Lakes Region Airport Shuttle
Subscribe to LR Lately
|
View All Posts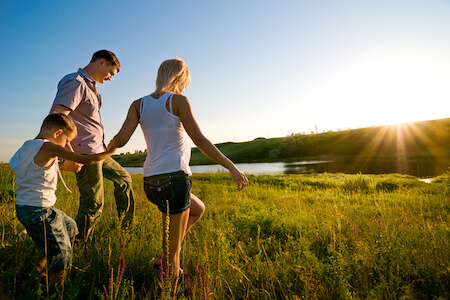 Photo Credit: Lakes Region Airport Shuttle
Family Friendly Events in New Hampshire
Posted On: 03/01/2018
Traveling to New Hampshire with family? Check out some of these fun events for all ages!
If you're traveling to New Hampshire in March, Winter Family Fun Fest 2018 at Labelle Winery Amherst is coming up! Saturday, March 3rd, Amherst plays host to the 5th annual Winter Family Fun Fest. Join crowds for a day of free fun activities for all ages. Practice canvas painting, jump in the Enchanted Forest Photo Booth, check out New England wildlife displays and scavenger hunts, sled down Bragdon Hill, and take nature walks through the vineyard. This all-day event is also full of delicious food. Sample liquid nitrogen ice cream from SubZero Ice Cream and Yogurt or grab a lunch to go.
On March 18th, Lincoln's
Loon Mountain
plays host to the annual Cardboard Box Derby. All ages are welcome, and it's free to enter — so grab your glue, tape, cardboard, and creativity! Registration takes place from 8:30 to 10:30 am at Governor's Lodge, and the race kicks off at 11:30 am. Check out the site for more information on race guidelines.
If you find yourself near Tamworth on the weekend of March 24th, NH Maple Weekend is worth a visit. Hosted by the New Hampshire Maple Producers Association, this weekend of sugary fun includes tastings of fresh syrup, all the maple candies you can imagine, and fun farm activities including petting farms and horse-drawn carriages. This very New England weekend is not to be missed!
Don't forget to arrange all your transportation needs through Lakes Region during your stay. We have the fleet to take care of groups of any size!