LR Lately
A Travel Blog by Lakes Region Airport Shuttle
Subscribe to LR Lately
|
View All Posts
European Travel Planning Trends You Need to Know
Posted On: 04/04/2016
My family is in the midst of planning a trip to Germany to visit my brother who is studying abroad for a semester in Munich. My parents met in London as abroad study and have not traveled away to Europe since the 80s. Clearly, technology has changed since then and I am using a series of applications and websites to help us plan our trip! If you're in a similar spot and haven't traveled far away in a little while, let us help you learn from our mistakes!
How To Get There

We've posted a few blogs in the past year on inexpensive plane travel to Europe including Icelandair and WOW Air. The new trend in saving money is to travel through an airline that has to go through a separate country to take you to your destination. When my brother traveled to Munich, he went via Turkish Air and had a short layover in Turkey before being transported to Munich.
We found in our recent air travel blog, that IcelandAir seems to provide more travel amenities than Turkish Air or WOW Air though it is a little more expensive. Both companies are set out of Iceland but each have their own advantages: entertainment, free soft drinks, food on sale, and "good" legroom as advertised on the Icelandair website. The planes look similar to taking an international Delta or American Airline flight.The price difference was about $200 between IcelandAir and the other two companies. You could pay about $250 for a one-way flight to Stockholm from Boston with WOW or $480 with IcelandAir and more amenities.
Where To Stay When You Get There
Airbnb is the next new site to go to when you need a place to stay. If you were to stay in Stockholm, here are a few of the listings you would find for yourself:
If you're interested in an historic building near shops, cafes, and transportation, you might choose this location in Stockholm rented by a woman named Karin for $55 a night. It sleeps two people in the small apartment. Karin is a dancer who works from home but rents her space for Airbnb for extra finances. It is usually booked solid and has received 4.5 stars out of 5!
---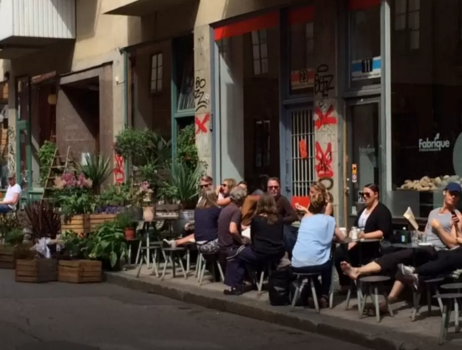 The cafe downstairs from Karin's home for coffee drinking and internet surfing
---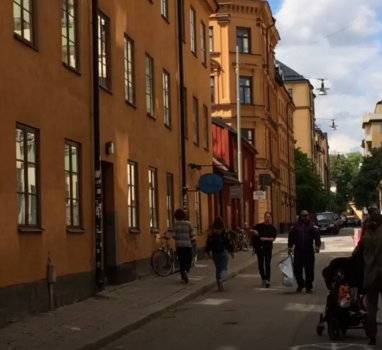 The street below Karin's home is historic and eventful
---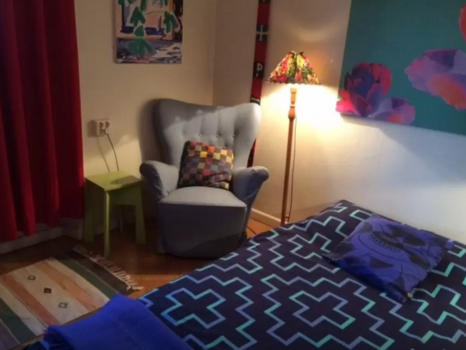 Your room!
---
Or you could stay in the city center for $88 a night that accommodates one guest. The renters, a couple from Finland and Portugal are excited to sit and discuss life and travel with their short term tenants. With supermarkets and restaurants mere steps away from their home, you could find your solo backpacking trip turn into a gourmet cooking adventure.
---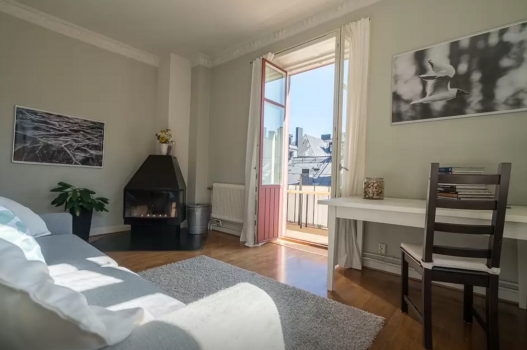 The living room looking out over the rooftops of Stockholm
---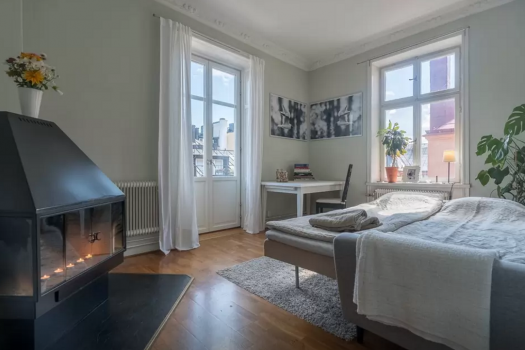 The small bed where you could rest each night between wine filled dinners and homemade breakfasts
---
Getting Around
The only other thing to figure out is applications for your smart phone that will help you travel around the cities. There is a Transit map for Stockholm on iTunes called Stockholm Commute that will help you find taxis, buses, and trains you need in English! Besides researching the places you want to go in the city, make sure to look for traveling applications just like this one.
---