LR Lately
A Travel Blog by Lakes Region Airport Shuttle
Subscribe to LR Lately
|
View All Posts

Don Donating a Car to Ascentria Care Alliance
Interview with Don St. Gelais
Posted On:
Owner of Lakes Region Airport Shuttle
The most important thing to the employees of the Lakes Region Airport Shuttle Service is their correspondence with customers and the community. So we find it important to highlight the people who serve you and the Lakes Region Community on our LR Lately Blog! Our first interview is with its owner, Don St. Gelais.
Don's Lakes Region office sits at the same location as Verani Reality across the street from the Winnisquam Regional High School in Tilton. His office is bright and full of mountainous artwork even though the real mountains are just out the window! "We are a start up company and its beginning all started in 2002.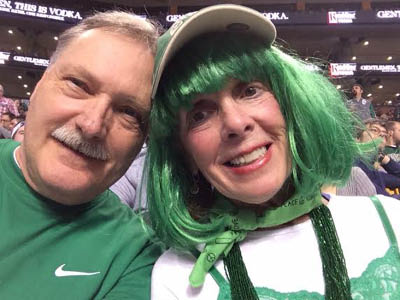 The parent company is the Lakes Region Transport Shuttle L.L.C. and Lakes Region Airport Shuttle was launched in 2003. We are known for Airport Shuttle and Student Transport. Private Charters have been something that we have done on a small scale over the years. We are looking to take this segment of the company to a new level of distinction. There is a need in the Lakes Region."
The Lakes Region Airport Shuttle has decided to expand its private charter transport to more wedding charters this year. Don hopes that his attentive staff can be helpful to the blissful brides of the Lakes Region. He describes those staff as having a "positive attitude; friendly; outgoing; courteous and just a good social being! I have a number of very loyal and dedicated employees. We have a very little employee turn over and that's because we treat them with respect and make them feel that they help to making this company reach new highs. We are a small company with 35 part time employees and 3 full time."
Besides the new bridal charters, the Lakes Region Airport Shuttle works closely with the schools in the Lakes Region offering rides to and from the airport especially to international students: "My wife Sandra has been involved since the beginning as the Student Transport was her idea. She was in Special Education administration and so she saw the need for specialized transportation." Don and his wife are very involved in the community and try to change shuttle services based on the groups needing transport in the area.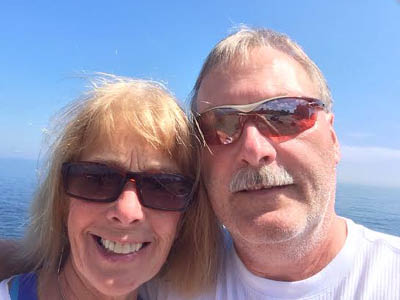 For more highlights on Lakes Region employees, subscribe to LR Lately! Follow us on Facebook and Instagram for more up to date info!