LR Lately
A Travel Blog by Lakes Region Airport Shuttle
Subscribe to LR Lately
|
View All Posts
The Best Shuttle Service in the Lakes Region
Posted On: 01/18/2017
Hopefully, you've seen all of our ads for shuttle service by now! The Lakes Region Airport Shuttle works hard to be the best service in the Lakes Region bringing you to the airport and making sure you never miss a family event. Here's a look into some of the services we offer. Take advantage of one of these services in 2017.
---
Let's start with what we're named for: airport shuttle services. From taking your family to the airport for the Disney vacation of your lives to business transport, we will curb our driving schedule to match your needs. Read this Yelp review from Carol M. about the changes we will make to our schedules so you are safely home from the airport and stress-free: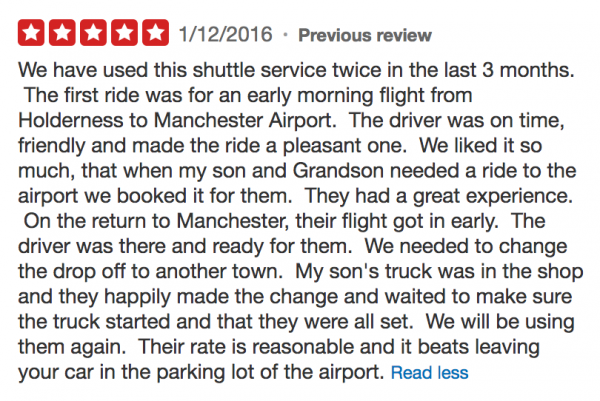 ---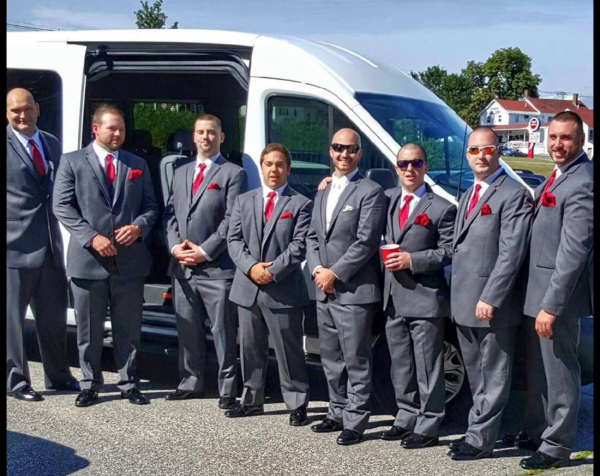 One of our Wedding Transports of 2016
The Lakes Region has some of the most beautiful wedding venues. From Castle in the Clouds to Mill Falls by the Lake, we are lucky to get to shuttle families to these venues in style. our wedding service prioritizes reliability and accommodating your needs above all else. Our offerings are flexible, so no matter how many passengers you have or where the destination may be, we'll get you there. Our clean, comfortable, large-capacity vehicles are all driven by established drivers with track records of safe operation. We can help provide transportation to your wedding party, family, or guests throughout the Lakes Region including Lake Winnipesaukee, Wolfeboro, Meredith and Laconia.
---
Give us a call for your non-emergency medical appointment
One of our newest services is for pre-appointed Medical Transportation. If you are going to the eye doctor and you know you're getting your eyes dilated making it difficult to drive home afterwards, give us a call! We're here to make sure you get home safely. Don't be forced to cancel your appointment when you are stuck without a ride. We can transport you to a medical appointment as far as Boston!
As the top shuttle service in our section of New Hampshire, we take the responsibility of great customer service and stress-free rides. Give us a call today at 1.888.386.8181 or click the link below to reserve!
---