LR Lately
A Travel Blog by Lakes Region Airport Shuttle
Subscribe to LR Lately
|
View All Posts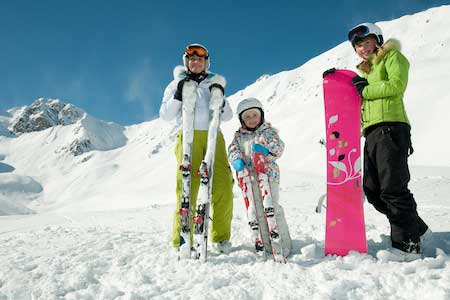 Photo Credit: Lakes Region Airport Shuttle
Best Ski Resorts in the Lakes Region
Posted On: 01/25/2019
Summer vacations can often be bright, warm, and rejuvenating. However, as any ski enthusiast knows, winter vacations hold their own special appeal. In contrast to languid summer relaxing, a five-star winter ski resort offers an invigorating day on the slopes that, in its own way, can be even more rejuvenating than a lazy day on the beach.
Additionally, once the day is done, tired muscles can take respite in front of warm fires and amid luxury spas. As New Hampshire's Lakes Region boasts some of the best ski resorts in the country, anyone looking for an extended local vacation or a short, luxurious weekend getaway is in luck.
Mountain View Grand Resort and Spa
Nestled in the New Hampshire countryside,
Mountain View Grand Resort and Spa
has delivered elegant, distinct, classic luxury to vacationers for just over 150 years.
Let that sink in. Since just after the civil war ended—Mountain View Grand Resort and Spa has been serving people seeking the best New Hampshire has to offer.
From elegant suites to muscle-melting luxury spas to world-renowned dining, Mountain View Grand Resort and Spa is the gateway to skiing in the Northeast. For over 150 years, no one has been serving New Hampshire vacationers better. Certainly, no one has been serving them with such luxury as long.
Shuttle services are available throughout the Boston and New Hampshire areas. Pickup and drop-off take place at the resort's front entry from a clearly marked, easy-to-access drive. As always, satisfaction remains top priority.
Mountain Club on Loon
When it comes to ski resorts, luxury accommodations, friendly staff, and keen slopes are must-have features. In these respects, and more,
Mountain Club on Loon
, the largest ski resort in New Hampshire, delivers.
Guests can dine at the Black Diamond Pub and enjoy craft brews over a menu crafted by award-winning Chef Greene. Gluten-free options are always available.
For breakfasts, Seasons restaurant is available, and for truly decadent dining, guests can reserve a private dining experience where they--from appetizer to entree to dessert--are the staff's sole concern.
Along with world-class dining, guests can enjoy a variety of activities. Artisan craft shows, ice skating, and tubing are ever popular. The must-do activity recommended for everyone is enjoying the surrounding mountain views along the 7,000-foot scenic gondola sky ride.
When it comes to skiing, Mountain Club on Loon is perfect for beginners or pros. Coaching is available for beginners. More seasoned skiers can look forward to the annual Loon Mountain race.
Gunstock Mountain Resort
For Boston residents,
Gunstock Mountain Resort
is the most accessible family-friendly resort. Activities are geared toward snow lovers. From tubing to snowboarding to skiing to snowshoeing to cross-country, flat-tire biking—Gunstock Mountain Resort ensures everyone something to love.
Additionally, the resort fulfills when Mother Nature cannot. State-of-the-art, high-capacity snowmaking ensures conditions are always at the ready. For Boston and New Hampshire residents, shuttle services arrive daily and ensure vacationers reach their destination safe, sound, and ready to go.
Booking shuttle services
Of course, getting to a specific resort is always a must. However, getting there reliably, safely, and comfortably amid a luxurious resort shuttle is also a pretty awesome perk.
Any Boston or New Hampshire resident seeking a resort getaway can rely on safe, luxurious transport to—and from—any of the ski resorts in the Lakes Region. Being that a vacationer's main goal is relaxation, foregoing the hassle of driving and enjoying the countryside view via a luxurious resort shuttle is, perhaps, the best means for a little extra-special something. Leave the driving to Lakes Region Airport Shuttle.