LR Lately
A Travel Blog by Lakes Region Airport Shuttle
Subscribe to LR Lately
|
View All Posts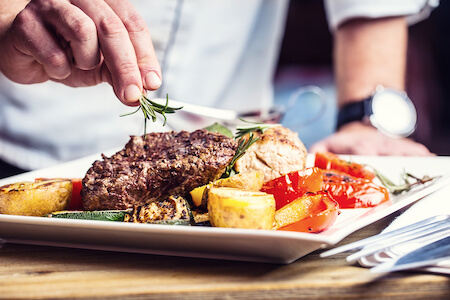 Photo Credit: Lakes Region Airport Shuttle
Best Restaurants in New Hampshire to try this Spring
Posted On: 03/28/2018
New Hampshire is underrated for its culinary scene — and that's a fact. From seafood on the coast to some of the best barbecue in the north, here's a mix of classic and new New Hampshire favorites to try out.
Cabonnay in Manchester is a 9000 square foot restaurant and wine bar. With five different dining spaces each with its own style and vibe, this massive contemporary space brings a little bit of Napa and a little bit of Las Vegas to Manchester. Cabonnay is great for dinner, drinks and everything in between. Need a location for your next party? This might be the best spot, with beautiful food presentation, a great brunch, and a roof deck with amazing views across the city.
The number of delicious seafood spots in NH will make your head spin, but Petey's Summertime Seafood in Rye has some of the best lobster rolls in New England, and that's saying something. This clam shack is known for its super fresh seafood all year round. This colorful spot could be the perfect place to hide out while we cross our fingers for warmer weather. Its upper deck with ocean views is definitely where you should sit.
Looking for some good old comfort food? Goody Cole's Smokehouse in Brentwood has some of the best barbecue in the north. This neighborhood institution has excellent ribs, famous turkey and pulled pork… and you can't forget the brisket. Or the cornbread. They'll have to roll you out the door after you've tried everything!
The weather is still cold, but that doesn't mean you have to stay indoors. Book your transportation now with Lakes Region, and head out on a night on the town with one of these delicious restaurants as your destination.