LR Lately
A Travel Blog by Lakes Region Airport Shuttle
Subscribe to LR Lately
|
View All Posts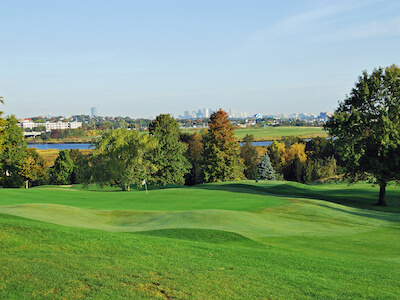 Photo Credit: Lakes Region Airport Shuttle
Best Places to Golf in Boston
Posted On: 06/14/2017
If you're in town for business or on vacation, an afternoon on the green is one well spent. Lakes Region Airport Shuttle has created a guide to you for the best golf courses in the area.
The International Gold Club Oaks Course is a local favorite. Only a 45-minute shuttle ride from downtown Boston, this course has been seeing regulars and newcomers alike since 2001. This Tom Fazio-designed course features five par 5s and par 3s. The green fees are $129 – be sure to visit one of the best courses in the state!
A bit farther afield is the Red Tail Golf Club. Green fees are a bit more affordable at $89-99, but the course is just as good. This Brian Silva-designed course hosted the Women's Amateur Public Links Championship in 2009, and has Boston Magazine's backing as the area's best.
If you're looking for a course only 20 minutes by shuttle from downtown Boston, the William J. Devine Golf Course at Franklin Park is the second oldest municipal course in the country, and was originally designed in 1896. A recent investment has made the course conditions well-worth a visit, and with green fees at only $35-45, a highly affordable option.
For a course with spectacular views of Boston's city skyline and the Harbor Islands, there is no better option than Granite Links Golf Club. In 2013, Granite Links' Tavern Restaurant was ranked as one of the best 19th holes in the world by Sports Illustrated. However this high-elevated course comes with high fees – green fees are $125-150 – but the views are worth it!
You're sure to enjoy your time at any of these Boston area golf courses – be sure to book your shuttle ride ahead of time with one of our highly experienced Lakes Region drivers! We'll make sure you get to the green well ahead of tee time.
---