LR Lately
A Travel Blog by Lakes Region Airport Shuttle
Subscribe to LR Lately
|
View All Posts
An Airbnb in Europe's Secret Treasure
Posted On: 07/11/2016
We've been raving about Airbnb for a while. The site's ease of use, low cost, and travel advantages are worth a look for travelers at any walk of life. I had a chance to try out an Airbnb in Ljubljana, Slovenia with my family. It was an interesting and convenient experience! Read today's editorial about using Airbnb in a foreign country!
About Slovenia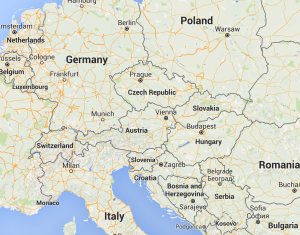 Slovenia is a very small country about the size of New Hampshire, but it is rich in history and full of multilingual citizens. Slovenia is bordered by Croatia, Italy, Austria, and Hungary. As a result, the people I met could speak German, Italian, English, and Slovenian. Slovenia has been an independent nation from Yugoslavia as of 1991. We were in the nation's capital and main city for young people with its universities. The streets are connected by bridges that run over the river that runs through the city. Its architecture is Italian and romantic:
"In short: Ljubljana is a city that people often return to, be it because of work or because of pleasant memories of previous visits. It is similar to a number of other pleasant European cities - yet it is different - and if you want to be fully assured that Ljubljana is an interesting, pretty and friendly place then just ask the locals - they love it. And with a name that, according to one theory, means beloved, how could they do otherwise?"
(http://www.ljubljana.si)
The Airbnb Experience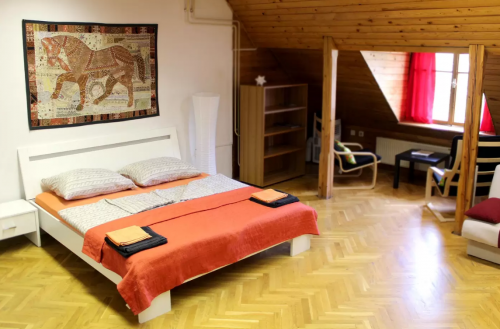 My family reached the bus stop in Ljubljana and would be greeted by our host. After some phone calls and texts to make sure he was receiving us after our bus was late, he showed up in a black Ford Focus to take us to the apartment. He told us how he and his Swiss wife had moved to Slovenia though he had grown up in Russia. It was nighttime so when we got to the streets of the city centre, the lamp lights were glowing over his apartment building which had a French, Slovenian, and Italian flag over the top. Looking up from the building, I could see a castle.
He took us up three flights of stairs through a French bookshop and brought us to a flat. It had four bedrooms, two shared bathrooms, a shared kitchen, and big windows to see the street from. He gave us a binder full of his favorite restaurants in Ljubljana, the Wifi password, instructions on turning on the water heater, and other necessary information. We paid about $50 for the room for a night and spent the next day enjoying the city.
We Recommend It!
Slovenia and the Airbnb experience were both great. Our host was kind, helpful, and his apartment was very clean! I hope to return to Slovenia again soon to take a boat ride down the river and eat a brie pizza in the marketplace.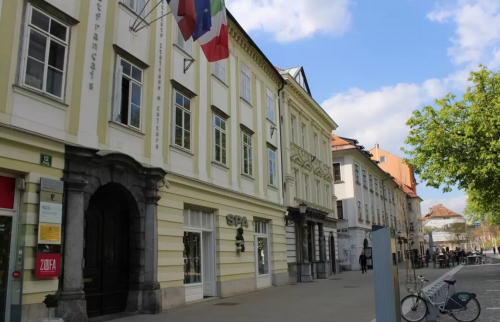 ---