LR Lately
A Travel Blog by Lakes Region Airport Shuttle
Subscribe to LR Lately
|
View All Posts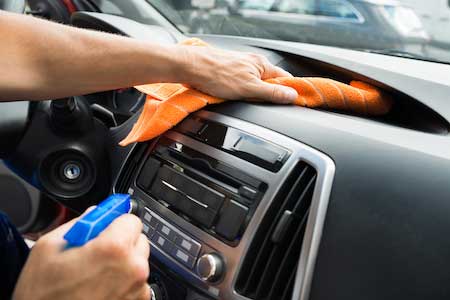 Lakes Region Airport Shuttle
A message Concerning COVID-19 in New Hampshire
Posted On: 03/16/2020
The health and well being of our passengers is always at the forefront of our minds. This extends to our partners and employees as well. We have always taken pride in proving safe and clean vehicles to New Hampshire's Lakes Region, and that continue through these trying times.
We all have concerns about COVID-19 (more commonly known as Coronavirus), and when you're ready to travel again, you can trust Lakes Region Airport Shuttle to provide the best quality service. However, we have taken additional steps to provide the highest level of protection.
We've always provided clean and immaculate interiors, but all our vehicles will now undergo a thorough cleaning with bleach-base disinfectant wipes after each ride and all company working areas are disinfected daily. This is for the safety of both our passengers and staff.
At this time, we've also asked drivers to make changes in some regular services and amenities. This includes removal of all printed materials from the seat-back pockets and the cessation of candy, mints, water or beverage offerings that are not individually packed or sealed, unless requested. We also are limiting of all physical material sharing between passengers and drivers whenever possible.
We appreciate your understanding through this difficult time and we want you to know that we are dedicated to continuing to provide the Lakes Region with the highest level of service that you have come to expect. We wish you the best of health and look forward to providing you with the best transportation in New Hampshire again soon.
For more information about country-specific travel restrictions, international travel updates or for more information about coronavirus, visit the Centers for Disease Control and Prevention.