LR Lately
A Travel Blog by Lakes Region Airport Shuttle
Subscribe to LR Lately
|
View All Posts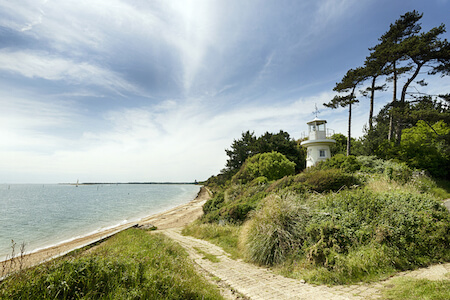 Photo Credit: Lakes Region Airport Shuttles
A Guide to the Best Beaches in New Hampshire
Posted On: 06/29/2018
The sun is out and the temperature is hot. What better way to beat the heat than a trip to the beach? New Hampshire not only great mountains and lakes, but some of the best beaches in the country. Here's a guide to some of our very favorite beaches in New Hampshire.
One of the buzziest beaches in the state is Hampton Beach, and for good reason. This massive beach epitomizes a New England beachside town. From the strip of souvenir stores to its carnival food stands, this spot is probably the most family-friendly in the state.
Wallis Sands State Beach in Rye is a favorite amongst locals. The 700 feet of sand is quieter than more popular beaches like Hampton, but it still has everything a beach goer could possibly want, including refreshment stands and bathhouses. Elsewhere in Rye, Odiorne Point State Park is a history with more history. A Scottish settler first set foot on this beach in 1623 to found the first European settlement in New Hampshire, and in WWII it was the site of Fort Dearborn.
Beat the heat with one of our air-conditioned and comfortable vehicles. We'll get you to and from the beach safely and quickly. Reserve your Lakes Region Airport Shuttle now!