LR Lately
A Travel Blog by Lakes Region Airport Shuttle
Subscribe to LR Lately
|
View All Posts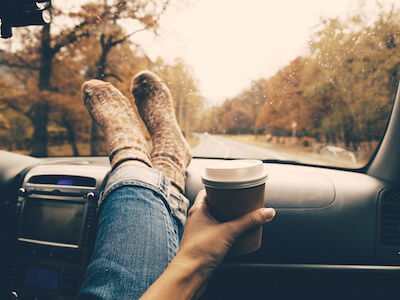 Photo Credit: Lakes Region Airport Shuttle
A Guide to Boston in the Fall
Posted On: 07/19/2017
Boston, and New England at large, is a wonderful place to spend the autumn. Here's a short guide to make sure you make the most of your trip.
Check out the local museums
Plenty of Boston's institutions have events and free admission days throughout the autumn. The ICA, or Institute of Contemporary Art, for example, has Free Thursdays, where general admission is free of charge to visitors from 5pm to 9pm. Other local favorites include the Boston MFA, or Museum of Fine Arts. This institution is known the world over for its vast collection, which includes works from master American painters such as John Singleton Copley, Mary Cassatt, and John Singer Sargent. For something smaller, check out the Isabella Stewart Gardner Museum, a local favorite. This collection is housed in the socialite's old home, and has been meticulously preserved according to her wishes. This museum was also the site of one of the most famous art thefts in history, and is definitely worth a visit!
Plan a day trip
There are so many things to see just a short shuttle ride from Boston. Head north to check out Twin Farms in Barnard, Vermont, a gorgeous rural retreat with acclaimed food that lights up with fall colors in September. Speaking of fall colors, New England is famous for them. Hire a shuttle to take you and your family or friends on a leaf-peeping road trip around Massachusetts, New Hampshire, Vermont, or Maine. If you want to take part in some New England cuisine, make a trip out of finding the best lobster around. Camden, Maine is especially known for their lobstering and chef prowess, so a trip to this charming seaport town is well worth it.
Head to the beach
September is a great time to head to one of Boston's many local beaches to catch the last of the nice weather. Luckily for you, school is in session, so you can enjoy these stretches of sand undisturbed. Revere Beach is especially known to Bostonians, as it is easily accessible by public transportation, and attracts big local crowds. There are plenty of fun events for all ages throughout the summer and early fall, and local eatery Kelly's is famous for keeping visitors full with roast beef sandwiches and lobster rolls. If the local stamp of approval hasn't convinced you, Revere Beach is also the oldest public beach in the United States. If you want to look further afield, take a day trip to Cape Cod, Nantucket or Martha's Vineyard which all boast of pristine beaches and vibrant local seaside culture.
---