LR Lately
A Travel Blog by Lakes Region Airport Shuttle
Subscribe to LR Lately
|
View All Posts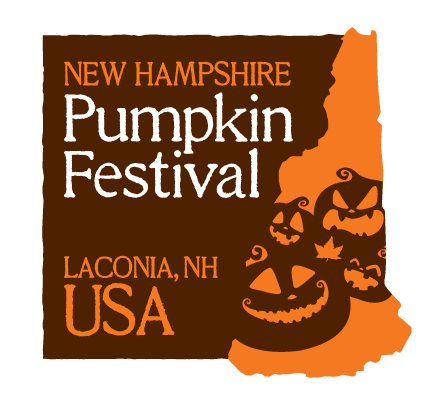 Photo Credit: NH Pumpkin Festival
2018 NH Pumpkin Festival
Posted On: 08/29/2018
What better place to celebrate Fall than the annual NH Pumpkin Festival in Laconia, New Hampshire! The celebration started in 1991 and is known for their yearly attempt to break the world record in gathering the largest amount of lit jack-o'-lanterns in one location. This fun-filled, family event will be held on October 12 from 4 to 8 p.m. and October 13 from Noon to 8 p.m. The festival is organized by the Lakes Region Chamber of Commerce and sponsored by community businesses and organizations. With fun and activities for all ages, come to stay for the day or overnight. There are plenty of local hotel options in Laconia, and if you need transportation, festival shuttles are available for private bookings.
Explore all of the exciting activities NH Pumpkin Festival has to offer!
Starting at 4 p.m. on Friday, you can kick off your pumpkin festivities by carving a pumpkin (or carve one ahead of time and drop it off when you get there) at the ClearChoiceMD Carving Station, walk down the Streets of Pumpkins, see the 34-foot Jack-O-Lantern Tower by climbing Pumpkin Eye View to get a photo, and see the School Pumpkins display. Have fun on amusement rides like the Gigantic Slide, Climbing Wall, Bungee Jump, Fun House, kiddie rides, and others. Enjoy the food and offerings of over 60 food and craft vendors, including the Pumpkin Festival Beer Garden, with entertainment brought to you by DJ Jason. Additional musical entertainment includes street music on Main Street in front of Greenlaw's from 4 p.m. to 8 p.m. and live music on the Laconia Harley-Davidson Hideout Stage from 6 p.m. to 8 p.m.
The activities continue Saturday with the addition of horse-drawn hay rides around the downtown area or register to join the Pumpkin Fest Amazing Race, where 50 teams of four will compete to win challenges by solving clues.
Scheduled events on Saturday start at 9 a.m. when you can join the 4th Annual Runaway Pumpkin 10K run and 5K run/walk or head over to the Holy Trinity School for the Pumpkin & Buttermilk Pancake Breakfast. The Jumpin' Jack Car Show runs from Noon to 3 p.m. on Beacon St. West. From Noon to 5 p.m. there will be games for kids such as Monster Golf, PumpkinFest Corn Hole, Children's Pedal Tractor Pulls, plus other games and exhibits. Join the Great Pumpkin Cook-Off from 2 to 4 p.m., followed by the Riverside Duck Derby at 4:30 p.m. in the Winni River, the Jack-o-Lantern Lighting at 5 p.m., and ending with the Pumpkin Dump Derby at 8:45 p.m.
Search online for NH Pumpkin Festival to register early for some of the activities; search the lodging options, which include hotels, motels and waterfront cabins; and browse other attractions in the area. If you need transportation to and from the event, Lakes Region Airport Shuttle, a festival sponsor, has festival shuttles that you can book for groups of any size.
Reserve a Lakes Region Airport Shuttle to the 2018 NH Pumpkin Festival today!
---