Keene Airport Shuttles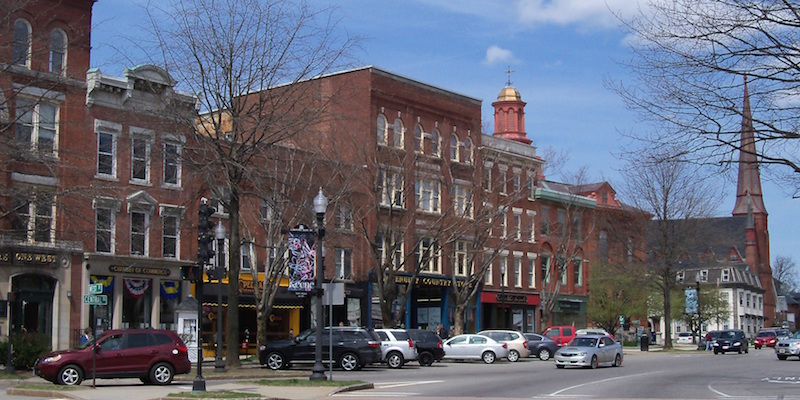 Photo Credit: "Main Street in downtown Keene" by AlexiusHoratius, CC BY-SA 3.0
Taking your next vacation at Lake Winnipesaukee? Lakes Region Airport Shuttles is more than just airport shuttles! We can provide transportation throughout New Hampshire to Laconia, Meredith, and more. Shuttles services include Keene, Peterborough, Marlborough, Swanzey, Rindge, and more. Book a Keene shuttle with Lakes Region Airport Shuttle today!
Keene, NH, is located in Cheshire County and is near both the border to Massachusetts and Vermont. Places of interest include the Historical Society of Cheshire County and the Horatio Colony House Museum & Nature Preserve. Keene is also home to both Keene State College and Antioch University New England. Reserve a KSC shuttle or transportation to Antioch with Lakes Region Airport Shuttle.
If you're headed to the Lakes Region, we can provide shuttle service from Keene to Laconia, Wolfeboro, Meredith, and more. This is best way to start your next vacation in New Hampshire. We also provide shuttle services to airports like Logan and Manchester. Some of the popular shuttle destinations from Keene, NH, include:
Travel from Keene in comfort and security in one of our immaculate airport shuttle vans. We can also provide private sedan car services. If you're planning a trip to the Lakes Region from Keene, a shuttle service can help get you there. Airport shuttles are available from Keene to Manchester or Logan airports. Whether you need a ride for Boston or the Lakes Region, our Keene shuttles are ready to help.
Relax, We'll drive!
Connect with us!
Receive e-mail offers and updates or follow us on Facebook!
Why Choose Us
Flexible Charter Services
Manchester to Boston Shuttles
Safe and Reliable
On-Time Guarantee
Convenient and Affordable
Book Secure Online Reservations 24/7