The Centennial Hotel Shuttle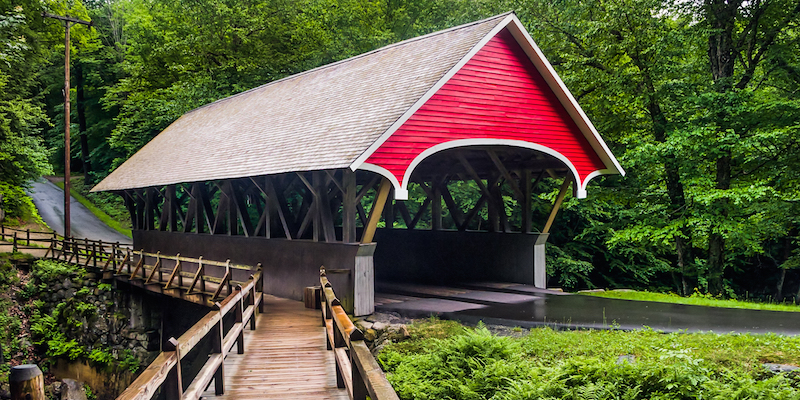 The Centennial Hotel offers a little relaxation in tranquil setting. The Centennial Hotel is true to its name. This New Hampshire hotel has a little bit of history with all the modern amenities you've come to expect. This isn't some cabin in the woods. The Centennial Hotel was 1892 Victorian mansion, but with modern rooms that include free Wi-Fi and flat-screen TVs with DVD players. A business center and a gym are both available 24/7 for your convenience. Great for business travelers in Concord. Book a Centennial Hotel shuttle to start your next vacation or business trip right. We can provide Boston to Centennial Hotel shuttle services and hotel shuttles throughout Concord, NH.
Whether you need wedding transportation or a weekend getaway, Lakes Region Airport Shuttle provides the best travel services to the Centennial Hotel and Concord, NH.
The Centennial's restaurant, Granite, serves upscale restaurant New American cuisine. Looking for other things to do in Concord, NH? Nearby places to visit include the New Hampshire Historical Society and the Capitol Center For the Arts.
The Centennial Hotel
96 Pleasant St
Concord, NH 03301
Other Concord Hotels
Fairfield Inn
4 Gulf St
Concord, NH 03301
Hampton Inn
515 South St
Bow, NH 03304
Connect with us!
Receive e-mail offers and updates or follow us on Facebook!
Why Choose Us
Flexible Charter Services
Manchester to Boston Shuttles
Safe and Reliable
On-Time Guarantee
Convenient and Affordable
Book Secure Online Reservations 24/7